According to CAAC, Mudanjiang Hailang Airport opened two new domestic regular routes on Oct 29. One is serving between Mudanjiang, Yantai and Nanjing, the other one connects Shenyang and Shenzhen.

Using a B737 aircraft, the Mudanjiang-Yantai-Nanjing route will be run by Shandong Airlines. There will be 3 flights a week on every Wednesday, Friday and Sunday. The flight number is SC4939/40 and here goes the specific timetable.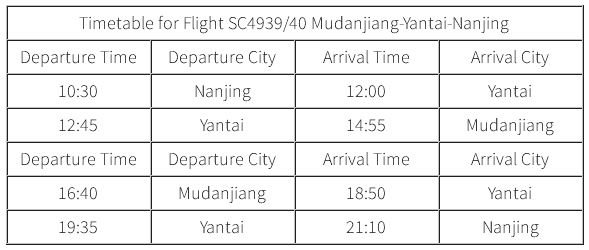 The service of Mudanjiang-Shenyang-Shenzhen air route will be offered by China Southern Airlines with an A320 aircraft once a day. The flight number is CZ3625/6.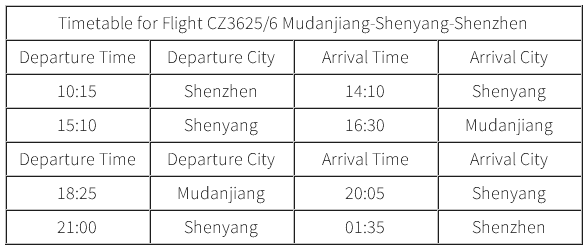 The city of Mudanjiang has been known as a value tourist destination throughout China for the lush forests and picturesque lakes there. The new routes aim to help enhance the economic links amongst Circum-Bohai Sea Region, Eastern China Region and Northeast China.