Hong Kong launched its first sightseeing restaurant bus on 15, March, 2017, offering tourists to enjoy local cuisine while experiencing the most popular attractions.
The sightseeing restaurant bus is a 47-seat double-decker furnished with wonderful lighting and sound systems. It tours around the city while serving food prepared by locally famous and Michelin starred restaurants.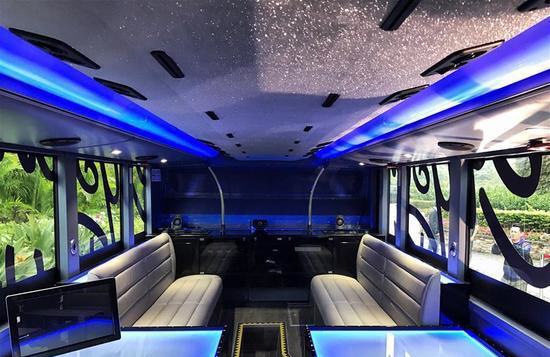 Its service comprises day and night tours, with day tour covering over 20 attractions from Kowloon to Hong Kong Island or to the New Territories. The 2.5-hour day tour costs each passenger 380 HK dollars ($48.9).
Night tours are only for booking out the entire bus and guests can choose the route for themselves. Prices for a five-hour such service is 8,800 HK dollars ($1,132.7) from Monday to Thursday and 12,800 HK dollars ($1,647.6) for weekends and the eve of public holidays.