The fifth civil airport in Qinghai Province lately has been open since June 26. The Huatugou Airport is in the Mongolian-Tibetan Autonomous Prefecture of Haixi. The opening of the airport also caters to the "One Belt, One Road" policy.
By the end of 2020, the Huatugou Airport is predicted to annually transport over 90,000 passengers and 100 tons of goods. The airport is situated in the Qaidam Economic Experimental Zone, which is an important production base of oil.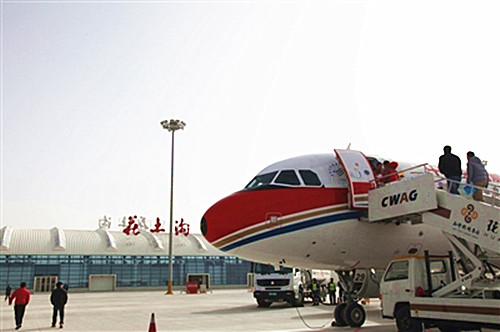 Lying at the boundary between Qinghai and Xinjiang provinces, Huatugou has abundant natural reserves including oil, gas, asbestos and sylvite.
Qinghai Province is located in the northeastern part of Qinghai-Tibet Plateau. With rivers and lakes everywhere, Qinghai is a fascinating place with peace and purity. The well-known scenic spot is the Qinghai Lake (means blue sea in Mongolian), which is regards as a sparkling diamond set in the plateau.