The Majestic Theatre, one of the oldest theatres in Shanghai, reopened to the public on 9, April.
Built in 1941 during World War II with US investment, the theater has been an iconic landmark of Shanghai and a main stage for visiting troupes and imported movies from the United States.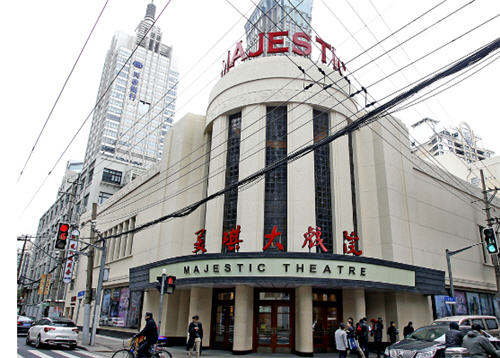 After a five-year renovation, the building restored its original looks from the 1940s, but has improved stage, upgraded equipments. Shang Yang, a modern drama about the story of an ancient Chinese reformist, became the first work staged in the reopened Majestic Theatre, to be followed by a number of Chinese operas and stage plays.