In order to welcome the Changchun Ski Travel Festival, the Changchun Jingyuetan National Forest Park has created a "Jingyue ice world" for visitors to enjoy the winter scenery.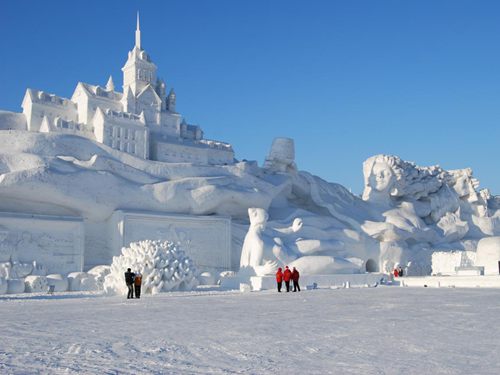 The "Jingyue ice world" covers an area of 40,000 square meters with the entire predicted snowfall to cover 100,000 cubic meters. The main ice sculpture is called "Chasing Dream," which measures 55 meters long, 10 meters wide and 18 meters high.
The ice world consists of six parts. Visitors could enjoy the amazing ice and snow miniature buildings from famous European architecture while taking part in entertainment activities such as riding an ice bike and curling.