Puppet-head carving in Zhangzhou is a special craft that is found in Zhangzhou in south China's Fujian Province. The craft can be traced back to more than 1,000 years ago.
Sculpting Zhangzhou puppets incorporates the head, limbs, costumes and headgear, but carving the puppet heads is the most representative of this craft. The puppet heads are vivid and lively, with exaggerated facial expressions and specific genres. The amazing carving techniques breathe life into the puppets on stage. The craft of carving puppet heads is usually passed down from generation to generation.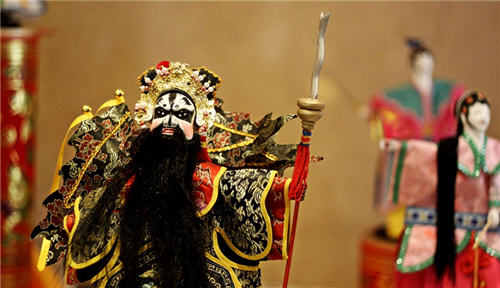 Xu Zhuchu, a widely-known master in puppet-head design and carving, has combined the traditional skills with his own renovations and gradually formed his own distinctive style. The well-known puppet brand, the "Zhuchu Puppet of Zhangzhou" is marked by his style. Xu has created more than 600 opera puppets in his half-century of puppet making. His works have been exhibited in the China Art Museum and many other museums in more than 100 countries. He has also designed and carved puppets for more than 30 puppet movies and television programs. What's more, his works have been given as gifts to top-ranking officials and honored foreign guests and are collected by art galleries, museums, and personal collectors all over the world. High praise has been given to his puppets by calling "a treasure of Eastern art."