Roast Duck enjoys a reputation of China' national dish. The history of the roast duck can be traced back to as early as the Yuan Dynasty (1206-1368) when it was listed among the imperial dishes. Over a long time of development, a consummate and precise procedure for cooking Peking Roast Duck has been firmly established, and roast duck has even become the cultural symbol of traditional Chinese food.
Although most visitors coming to Beijing don't want to miss the chance to try the Peking Roast Duck, most of them are confused that which restaurant is the best to taste best roast duck. Although a lot of the fancy duck restaurants do actually serve decent duck, they are slightly different from each other in flavor and looking.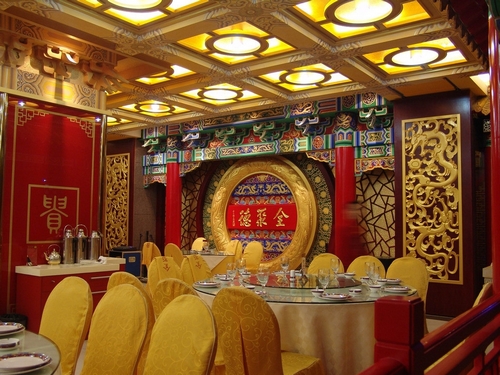 The most traditional roast duck restaurants in Beijing are Quanjude and Binyifang. Both of the two restaurants own a long history and enjoy sound reputations. Quanjude roast duck is renowned among both domestic and overseas customers. The finished duck is characteristic with crispy skin, tender meat and the fragrance from the fruit-wood. The duck tastes pure and mellow with lotus leaf-shaped cake, scallion slices and sweet sauce jam, leaving a lasting and pleasant aftertaste.
Da Dong is considered number one by most expert with relatively higher price. The food was flat out incredible. There are two locations of Dadong, one in Dongsishitiao and the onther in Jinbao Street. The restaurants are lacking in the 'traditional' Chinese look, in contract they are shiny and modern.
Hua's Restaurant (Huajia Yiyuan) features nouvelle Beijing Cuisine. It serves anything that foreigners would like, and the exterior decoration is traditional Chinese style. In Hua's Restaurant tourists could also taste roast duck cooked by new recipe.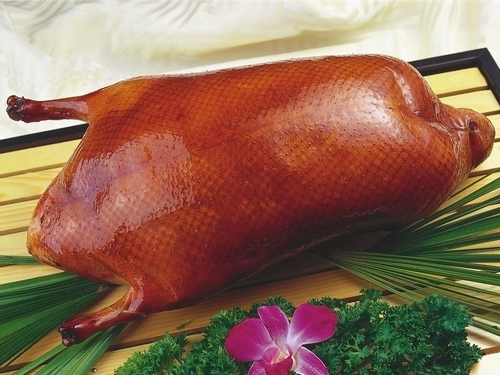 If you are looking for very good duck at a decent price then try Private Kitchen, try Lao Zhai Yuan, Guolin, or King Roast Duck. These local restaurants are all less touristy. Normally the roast duck cooked in these private kitchens is not that crisp. You could also have some dishes which are cheap, albeit quite local, which means potentially quite oily.
All in all everyone has their favorites. If you ask who does the best pizza - not everyone would agree on a winner, and that's the same thing of Beijing roast duck. In different restaurants ducks are cooked and served in a variety of ways. For example, some people like them crisper but not everyone does, and some love the skin dipped in sugar - but not all restaurants will serve it that way. So, if you prepare to travel in Beijing and have a taste of this national dish, just choose the one of your taste.