Tang yuan, is a traditional Chinese snack always eaten on the Lantern Festival on the fifteenth day of the first lunar month. This is the first full moon of the new year, symbolizing unity and perfection.
Although tang yuan is considered the special snack of the Lantern Festival, it actually came into existence around a thousand years after the festival itself. Records show that it first appeared in the Southern Song Dynasty and originated in Ningbo in east China's Zhejiang Province. The snack resembled today's "Ningbo tang yuan".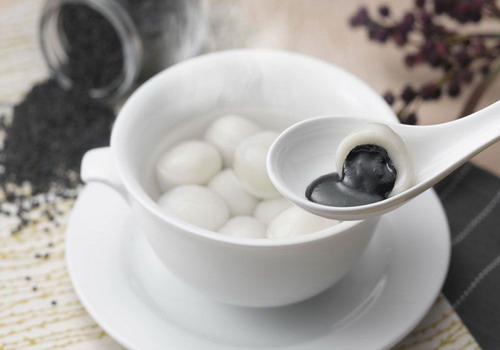 Made of glutinous rice flour with rose petals, sesame, bean paste, jujube paste, walnut meat, dried fruit, sugar and edible oil as filling, tang yuan can be boiled, fried steamed. It tastes sweet and delicious. But with the skeptical demands on diet, an increasing people are tired of traditional tang yuan. Instead, they prefer different flavored tang yuan, like fruit flavor, chocolate flavor and so on.
According to traditional Chinese culture, tang yuan is far more than a kind of food. It means reunion and happiness. If you came to China during Lantern Festival, don't forget to enjoy a bowl of tang yuan.