The Tibetan New Year, also known as Losar, is the most important festival on the Tibetan calendar, falling very close to the traditional Chinese New Year. The festival season usually lasts for 15 days.

Losar Festival is also called the Sonam Losar Festival in Sikkim. Losar means New Year which is derived from two Tibetan words lo and sar which means new and year respectively. According to the Tibetan calendar, it starts from the first day of the first month to the fifteenth day. Activities are scheduled on a daily basis, but the highlight celebrations fall on the first three days.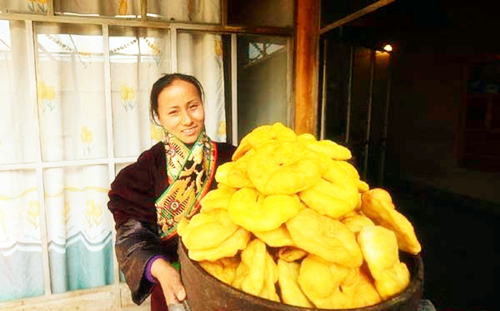 To celebrate Losar, the most important festival for the Tibetan people, locals put on their beautifully-decorated robes, before putting on a grand performance -- singing, dancing, and a costume show. The performance features the profound and unique aspects of traditional Tibetan culture.

The celebration of Losar predates Buddhism in Tibet and can be traced back to the pre-Buddhist Bön period. It is believed that during this period people used to perform a spiritual ceremony in winter season where they would burn many incense sticks to please the local spirits and deities. And when Buddhism arrived this tradition was incorporated in their practise and thus Losar was born.

Religious activities also play an important part in Tibetan New Year celebrations. During Losar, Tibetans will wear their finest clothes, and visit temples to worship and offer gifts to monks. They also hang prayer flags outside their homes, and around the village.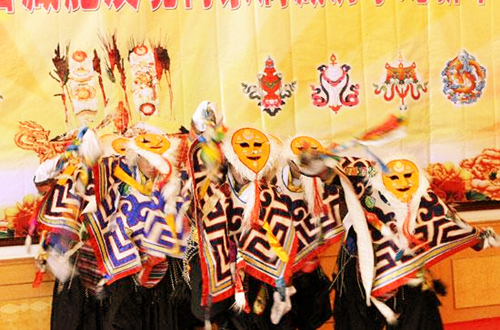 When night falls, the celebration gets even more merry. Villagers twirl burning torches to drive away evil spirits as they dance together, with the night being lit up by a spectacular fireworks display. Many of the pilgrims even arrive before dawn to jockey for a good position to watch the sacred performance.

Interestingly, it is not just Tibetans who celebrate Losar. In Yunnan and other parts of China, local Yi, Naxi and Susu minorities also joined the celebration.