Do you want to take a Chinese Party­ Then knowledge about Chinese alcohol is surely an essential part of before go preparation.
Bai Jiu: White Devil
There are many jokes about how to know you've been in China too long, and perhaps the most relevant one would be: "You know you've been in China too long when you enjoy a nice glass of Bai Jiu." Bai Jiu ranges from spicy bite to paint alcoholic. There are numerous brands of Chinese Bai Jiu, and two of the most well-known, and perhaps you will hear most are Mao Tai and Er Guo Tou. Different areas produce different brands of Bai Jiu, for example Fen Jiu of Shanxi Province, Wu Liang Ye of Sichuan Province, Bai Yun Bian of Hubei Province, and so on.
Beer: Ale Apirits
Though much slower to start, beer (Pi Jiu in Chinese) is rumored to have replaced Bai Jiu as the most drunk drink in China. Chinese beer was introduced originally by the Germans, the same as many other places.
Chinese Beer comes in bottles larger than what are standard in Western countries. With average Budweiser weighing in at about 350 ml, it is easily overshadowed by the 500-750 ml bottles of Chinese brew.
Tsingtao is the nation's No.1 fizzy export, and has a huge domestic following as well. Brewed in the city of Qingdao, Shandong Province, it is widely available in China and is generally quite cheap. In most restaurants you'll pay 2-5 RMB per bottle, with the price rising to 10-30 RMB at the bars and clubs. Shops often sell the cheap brands for 2 RMB, but may charge you a bottle deposit (often just written on random bits of cut-up cardboard) to assure you'll bring the bottles back to them.
Wines
Be sure that if you are asking for wine at a restaurant, that the staff understand you want Pu Tao Jiu (grape wine), since Bai Jiu is often mistranslated as "wine". In most major cities you will be able to find a selection of imported and domestic red wines (Hong Pu Tao Jiu) and white wines (Bai Pu Tao Jiu).
China also has a rather quickly burgeoning collection of domestic vintners. Though popularity is still rather elitist, there are a number of wines priced competitively with their foreign counterparts. Prices range greatly, but you can find cheaper and generally good tasting bottles for 30-40 RMB, and a decent bottle for around 70-100 RMB.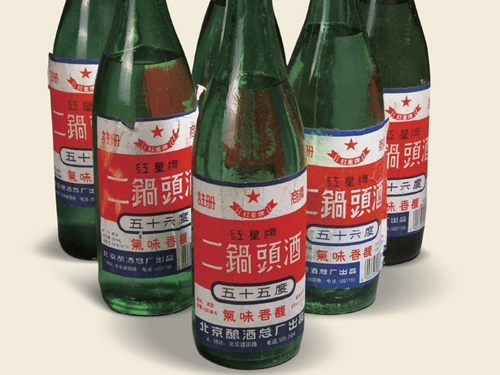 Yellow Wine
Yellow Wine is a kind of traditional Chinese alcohol made from underground spring and high-quality glutinous rice. If you love alcohol, don't forget to taste Chinese Yellow Wine during your trip.