Everyone comes to China, especially Beijing, Peking duck must be one of the meals to be eaten in a restaurant. And Nanjing, the provincial capital of Jiangsu, is also well-known for its tasty duck offerings in China.
But which one is the most delicious­ We've put the two cities' ducks in a beak to beak face-off.
Round 1: Versatility
Beijing is most famous for its duck roasted over fruit wood, but Nanjing can turn one duck into a wide variety of dishes. Local chefs produce soups, appetizers, main courses, pastries, snacks, dim sums and even travel souvenirs out of this livestock. Nanjing chefs beat their Beijing counterparts with aplomb on this one.
Nanjing's top billing is salted duck. The chef marinates the duck in salt, flower pepper and brine before boiling it in water and Chinese rice wine. It's served sliced. Nanjingers also eat roast duck. Nanjing roast duck has crispy skin and tender meat, but it's leaner than other roast ducks in China, probably due to the breed of duck in southern China.
And for anyone who wishes to appreciate the diversity of duck cuisine and explore what daily meals are like for ordinary Chinese, Nanjing's salted duck, sesame pastries, duck blood soup and duck-meat dumplings are great starters.
Round 2: Cultural acceptance
Peking duck is also one of China's most famous culinary exports. This is because, unlike many other foods in China, Peking duck can be eaten largely without bones, tastes like the heavily sauced Chinese food served in the West and looks like a mini wrap.
In comparison, Nanjing's duck dishes present more challenges for international diners. For one, the iconic salted duck contains bones, which Chinese like to suck on, and is eaten cold as an appetizer without extra condiments; while the duck blood soup contains bean-curd-like coagulated blood and duck organs.
Both tend to turn off customers who aren't from China.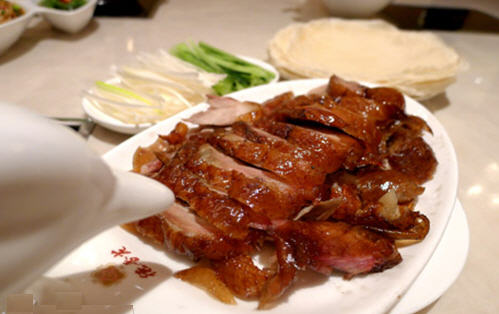 Round 3: Taste
Peking duck is a dream for meat lovers. The skin is crispy and sometimes caramelized, the meat is tender, boneless and the sauce is sweet.
Nanjing's symbolic duck dish of salted duck is even tenderer than Peking duck and more meaty in flavor, but compared to the aromatic and golden brown roast duck, its looks don't reflect its taste. To tourists who have never tried it, it might appear bland and under prepared.
The crispy and roasted skin of Peking duck is visually more appealing than the plain white skin of the Nanjing kind.­
Round 4: Portability
Hot or cold­ The choice is yours. Peking Duck is best eaten when it's out-of-the-oven hot and aromatic. This makes it a great sit-down restaurant dish.
Although diners can easily find them in high-end restaurants and hotels, such as Jinling Hotel and InterContinental Nanjing, most of Nanjing's duck dishes are great for quick bites. They're convenient, hassle-free and extremely portable.
Smart Nanjingers have taken advantage of this and made salted duck a popular travel souvenir. Many supermarkets, retail stores and restaurants stock salted duck in portable and sealed vacuum packs.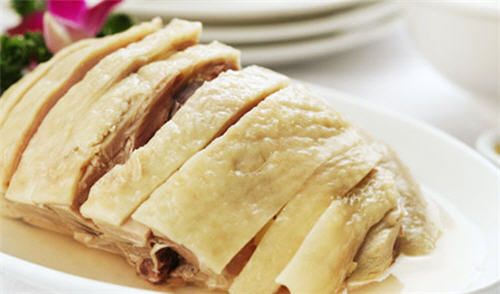 Round 5: Entertainment value
To many, Peking duck's draw lies in its dramatic dining experience, from watching a razzle-dazzle duck-cutting performance to making a duck wrap with their own hands. This makes eating a plate of Peking duck as entertaining as it is delicious.
Peking duck restaurants purposely allow chefs to cut the duck in the restaurant, where customers can see how the crispy duck is sliced.
In comparison, Nanjing duck dishes have no such theatrics.