Beijing 2022 Winter Olympic Venues
A total of 25 competition and non-competition venues, located in Beijing, Yanqing and Zhangjiakou respectively, were used at the 2022 Olympic and Paralympic Winter Games.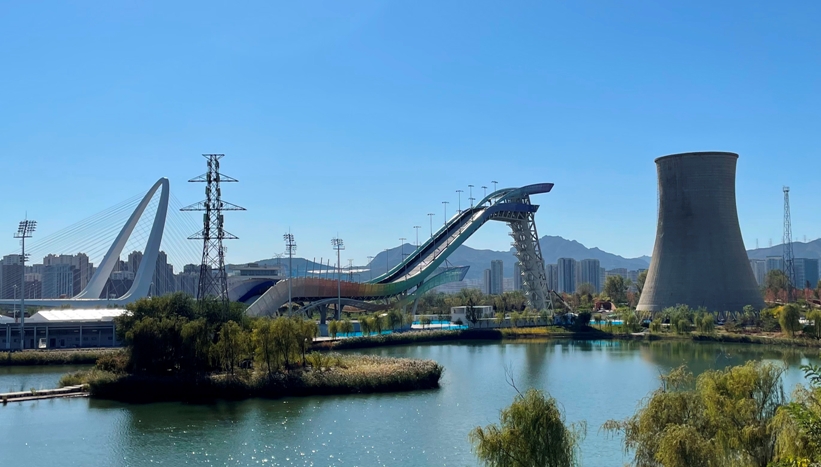 Big Air Shougang
All the ice sports were staged in Beijing, while snow sports were held in Yanqing and Zhangjiakou. There were twelve competition venues in total: five in Beijing, two in Yanqing, and five in Zhangjiakou. At the same time, thirteen non-competition venues were used to hold opening and closing ceremonies, to award medals, and to accommodate athletes, coaches, and media personnel. Beijing had seven non-competition venues; Yanqing had three; Zhangjiakou also had three.
Location
Competition Venues
Non-competition Venues
Beijing

National Speed Skating Oval

National Indoor Stadium

National Stadium

National Aquatics Centre

Capital Indoor Stadium

Wukesong Sports Center

Big Air Shougang

Capital Short Track Speed Skating Hall Beijing Medal Plaza Beijing Olympic Village

National Stadium

China National Convention Center

Capital Skating Oval

Capital Indoor Stadium Training Hall
Yanqing

National Sliding Centre

National Alpine Ski Centre

Yanqing Mountain Media Center

Yanqing Medal Plaza

Yanqing Olympic Village
Zhangjiakou

National Biathlon Centre

National Ski Jumping Centre

National Cross-Country Centre

Genting Snow Park (A&B)

Zhangjiakou Mountain Media Center

Zhangjiakou Medal Plaza

Zhangjiakou Olympic Village
It is reported that all venues for Beijing Olympic, Paralympic Winter Games are open to public after the games. For instance, the National Speed Skating Oval will become a multi-functional complex combining sports competitions, national fitness, cultural leisure, exhibitions and other possible social public welfare. The National Alpine Ski Centre will open some of the slopes to the public for entertainment, meanwhile, it will host high-level events as well as being used as a training facility for the Chinese national team and the youth team. It will be operating all year round. In addition to the ski resort in snow season, it will also be used for some other outdoor activities including rock climbing and hiking.
What and How to Explore
1、 Past Meets Present in Western Beijing
08:00-11:00 Fahai Temple (Ming Dynasty Mural, Moshikou Street, Gudaosicun)
13:00-17:00 Shougang Park (Big Air Shougang, Winter Training Center, No.3 Blast Furnace, Sky Walk)
Immerse in the Art of Ming Mural in Fahai Temple
Fahai Temple is home to the most well-preserved, the largest murals of Ming Dynasty. The murals are on par with Dunhuang grotto murals, offering you a good choice to feel the history, art and natural scenery.
Explore the mix of industrial heritage and high-tech future in Shougang Park
The magic charm of Winter Olympics – get a bird-view from the top of the Big Air;
5G autonomous driving;
The trendy heritage site with a heavy industry past;
Taste Olympic-themed coffee break at Shangri-la.
Fahai Temple
2、Winter Skiing Tour in Zhangjiakou
08:30-09:30 One-hour High-speed train Beijing to Zhangjiakou
10:00-16:00 Cable car to Jin Hua Ge, Skiing at Genting Snow Park
(You can also visit Genting Grand Winter Olympic Memorial Hall, six racing tracks of Winter Olympic Games with guidance, photo with popular official mascot of Olympic Winter.)
16:00-19:00 Drive back to Beijing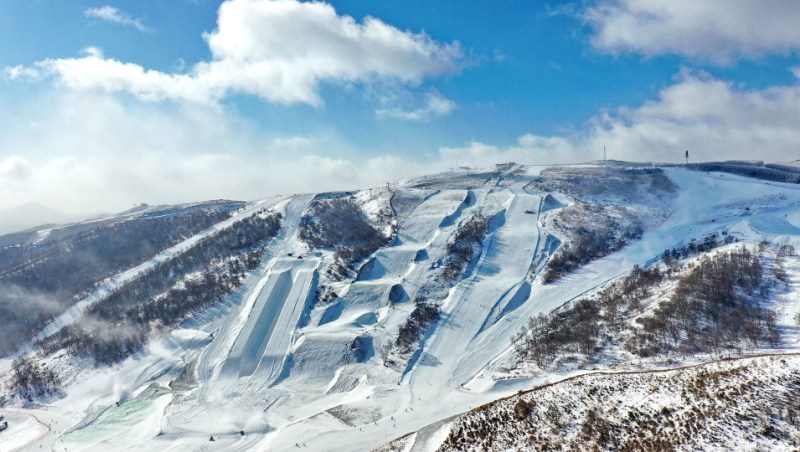 Genting Snow Park
Experience the One-Hour High-Speed Railway, Beijing-Zhangjiakou;
Feel the speed, skiing at Genting Snow Park;
Have a panoramic view on the cable car, a unique chance to ski at Winter Olympic trail, photo taken under the Olympic rings with a hug by the popular official mascot Bing Dwen Dwen and Shuey Rhon Rhon.